The Coupe d'Aviation Maritime Jacques Schneider, commonly called the Schneider Trophy or Schneider Prize, was a trophy awarded annually (and later, biannually) to the winner of a race for seaplanes and flying boats. The distance flown had to be at least 150 miles over a triangular route, but prior to that Schneider expected all entries to cover a distance of 547 yards in contact with the sea.
In September 1929, at the UK Solent course, Supermarine won again (Flying Officer Henry Waghorn) in the Supermarine S.6 with the new Rolls-Royce R engine with an average speed of 528.89 km/h (328.64 mph). The aircraft were based at Calshot.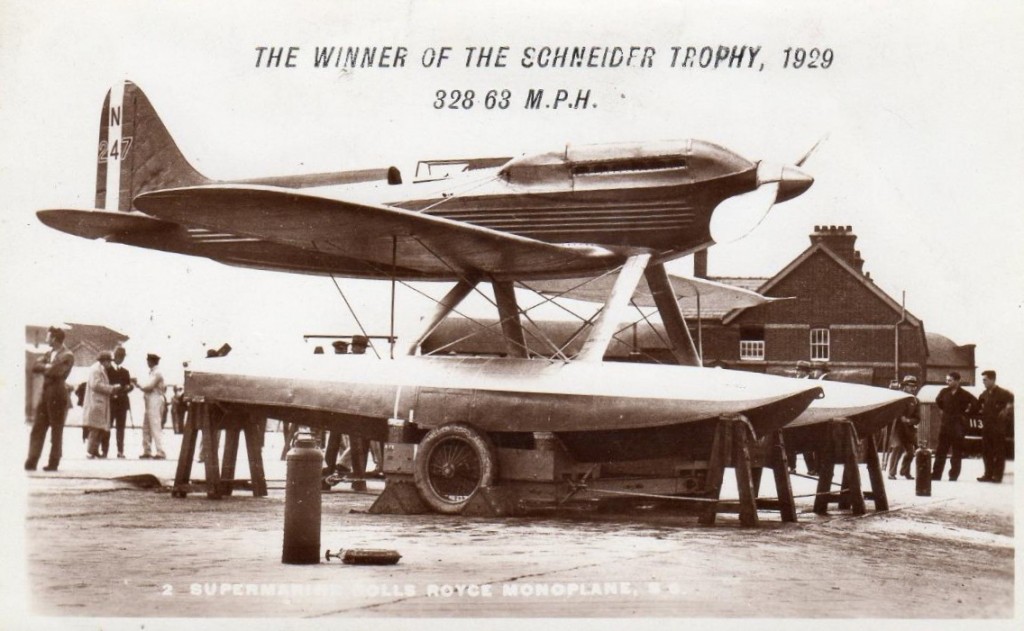 In 1931 the race took place over the Solent once more. The contest took place on the 13th due to bad weather (it was scheduled for the 12th.)The start and finish of the 186 mile course was located at Ryde, and there were turning points NE of Cowes(IoW) and at West Wittering. British government withdrew support, but a private donation of £100,000 from Lucy, Lady Houston, allowed Supermarine to compete and win on 13 September against only British opposition, with reportedly half a million spectators lining the beachfronts. The winner that year was John Boothman in a Supermarine S.6B. at a speed of 340.1 mph.
| | | |
| --- | --- | --- |
| 1931 course | 1931 Schneider Administrative Arrangements | |
On both occasions the only section of land that the course allowed planes to fly over was Gilkicker Point. Stokes Bay was a popular place for spectators to view the race.
The Schneider Trophy is now on display at the Science Museum, South Kensington, London.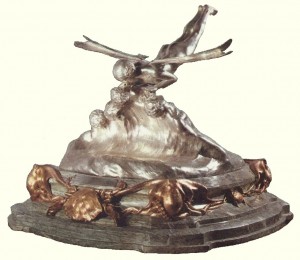 | | | |
| --- | --- | --- |
| Schneider Trophy spectators Stokes Bay | Schneider Trophy spectators at Stokes Bay | Queues of traffic  at Brockhurst |
| Schneider Trophy 1929 | Schneider Trophy winner1929 | Schneider Trophy winner 1929 |