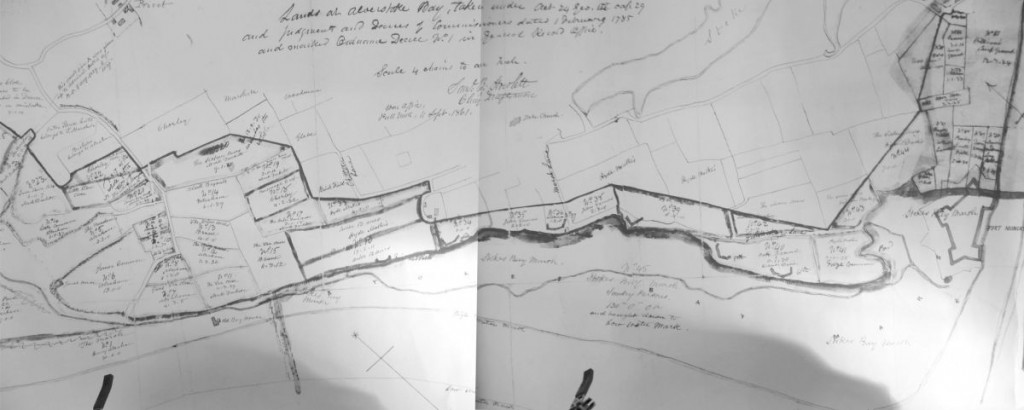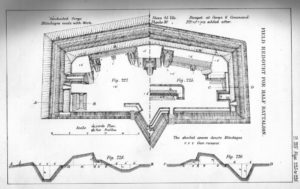 In 1782 and 1783 a series of small fortified positions referred to as 'redoubts' were constructed overlooking the beach at Stokes Bay. A redoubt was defined as a defensive work without flank defence from its own ditches. The ones at Stokes Bay were most likely constructed with a sea facing earth rampart, possible with some stone revetments, and were numbered from west to east. The sites were probably chosen where the maximum advantage could be obtained by siting them on the edge of the high ground or cliff that overlooked the Stokes Bay shingle beach and tidal marshes. They were probably constructed as a result of a recommendation by Lt. General Monckton to Lt. Colonel Archer that defensives lines should be 'thrown up' at Stokes Bay. It had long been recognised that the open shelving beach would afford a good landing place for any invasion of Portsmouth from its western side. Their locations, on today's maps are:
No.1 South of Palmerston Way.
No.2 Alvercliff Drive.
No.3 The corner of Stokes Bay Road with Anglesey Road, south of Anglesey Lodge.
No.4 A short distance along Fort Road north of the later No.4 Battery of the Stokes Bay Lines.
No.5 The site of the later No.5 Battery of the Stokes Bay Lines.
No.6 South East of No.5 Battery overlooking the present day Golf Course.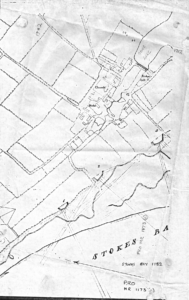 | | |
| --- | --- |
| Map showing the Redoubts in 1810 | Board of Ordnance plan showing the Redoubts in 1820 |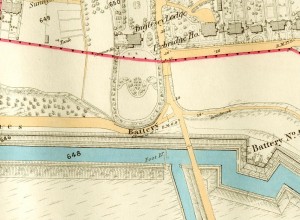 There were also three temporary redoubts which are mentioned in a compulsorily purchase act but do not appear on the maps showing the others.
No.7 near to the west bank of Gilkicker Lake.
No.8 south of the River Alver close to Bay house Road
No.9 west of Bay House.
In 1795 guns were issued to five of the redoubts. No.5 was left unarmed.
A Board of Ordnance map dated 1820 shows five of the redoubts but No. 4 is missing. By 1820 the redoubts had outlived their usefulness and the land is indicated on the map as 'Ordered to be Let'. They are not shown on the Tithe map of 1841 and with the exception of No.3 may have been dismantled.
When the Stokes Bay Moat was constructed in 1860 the redoubts would certainly have been superfluous, if they still existed by then. The site of No.3 was shown on an 1890 map as 'Battery, remains of' but today no trace can be seen of any of them.
There has been a suggestion (in The Defences of Stokes Bay Gosport Hampshire: an Archaeological Desk based Assessment: November 2006) that a map of 1776 by Grimm shows that the redoubts may have been earlier than 1782-3. However this map may show proposed rather than built redoubts.